Welcome to our Team Page.
We've now got our visas and vehicle registration documents back and are ready to leave. We'll be setting off on Monday 16th June.
About Us.
We have both recently graduated from Sheffield University with a Masters Degree, and we want to take this time to explore parts of the world we have never visited before. A great road trip seemed like the perfect way to do this, and after stumbling across the Roof of the World rally what better way than raising money for worthy causes at the same time!
The Route.
The route will begin in Keswick, Cumbria, and from there we will be travelling down through the UK to Dover to catch the boat to France. From there we hope to navigate our way through Europe and down to Turkey, then through Armenia, Georgia, Azerbaijan, ferry to Turkmenistan, Uzbekistan, Kyrgyzstan and finally ending up in Tajikistan (via the Pamir Highway).

Our Sponsors
We are hugely grateful to local garage (P&R Benn) and Paul & Margaret Benn for their support in helping us find, acquire, service and prepare the vehicle, which has been a massive and invaluable help! http://rallyingwithprbenn.co.uk/.
We'd also like to thank CCL Property who have been very kind in sponsoring us and providing us with support (http://www.cclproperty.com), and also Richard & Lynne Cooke for their continued efforts in sourcing the vehicle and supplies!
The Vehicle
The car we've bought for the rally is a 2005 Renault Scenic with only 80,000 miles on the clock, a CD player and leather seats! We've bought this vehicle and we'll be donating it when we arrive in the capital, Dushanbe.
We've recently managed to get her covered in stickers, so she looks all set to go now!
The Charity
If you'd like to make a donation of any amount, we would be extremely grateful!
You can visit our JustGiving page using the button below.
Any donations made on this page will go straight to the charity!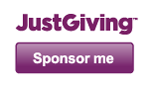 Steel City Voyagers
Blog
[on a
Map
]
Vehicle
Team Members
Supported Charities
Media Coverage
Planned route
Sponsors
Photos & Videos
Contact the Team
...back to the main site home
5 supporters: